universal push button start stop engine remote start car alarm
0
stars, based on
0
reviews
Wholesale Price:

| | |
| --- | --- |
| Quantity | Price |
| 1+ | $25.00 |
| 10+ | $23.75 |
| 50+ | $22.50 |
Item specifics
Product name::
engine start stop kit
Main Functions::
engine start stop button,remote start working with original car remote
advantages::
connection is simple,remote start stop by original car remote
universal push button start stop engine remote start car alarm

CARDOT 1000PST is a upgrade version push start stop system,it mainly working with remote keyless entry,remote central lock,car alarm without start functions.it has three advantages:
1.remote start stop engine by original car remotes or aftermarket alarm remotes,so car owner can keep own remotes,don't need to buy extra push start system with remotes.
2.push start stop engine.car owner use original car remote or alarm remote to unlock car door,enter the car and press footbrake to start engine by pressing start button,say goodbye to mechanical key!
3.this product add turning direction light wire, must connect this wire otherwise can not remote start stop and push start stop
4.this product has gps output,can buy our gps moduel
Product Model:1000PST
universal car push button start stop engine kit working with car alarm system car auto electronics
Product Name:Push start stop system with long start stop button
Main Features:
1.press button start stop longer
2.press button ACC-ON-OFF shortly
3.15 minutes countdown time auto stop the car
4.remote start by OEM remote or alarm remote
5.hand brake auto detection
6.support diesel (6s prewarm time)or petrol car
7.support auto or manual transmission car
8.DIP switching setting:
8.1) petrol mode or diesel mode setting
8.2) connecting fuel path wire or not
8.3) 0.85S/1.2S start time setting
9.bypass output for chip key car,bypass module is
optional and extra value.
10.supporting mechanical steering wheel lock and electronic central lock
11.if car has chip immobilizer need to buy bypass to avoid chip immobilizer !
Remote Start Engine:
press remote lock button 3 times; or press unlock lock unlock lock unlock lock .
Remote Stop Engine:
press remote lock button 3 times; or press unlock lock unlock lock unlock lock.
Advantages:
1.if you can not find fuel path wire,you can disable fuel path wire connection by dip setting;
2.Microchip and brand relay makes sure top quality and long life;
3.100% copper wires;
4.working with original car remote central lock or aftermarket car alarm.
Standard Compositions:
1pc main unit,1pc start stop button,1pc min cable,1pc start cable,1pc english manual,1pc color box.
Special Instruction:
1.bypass module is optional part,extra value!
2.ignition key hole cover 1pc as a gift!
Product Real Photos: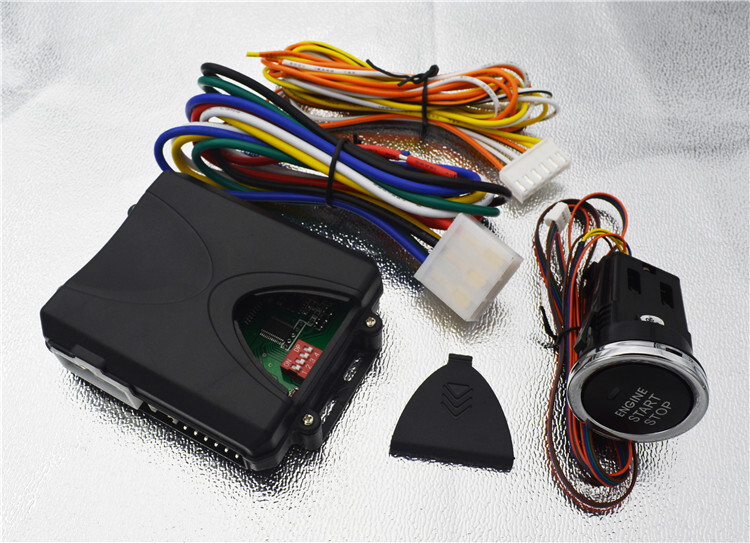 Product Manual: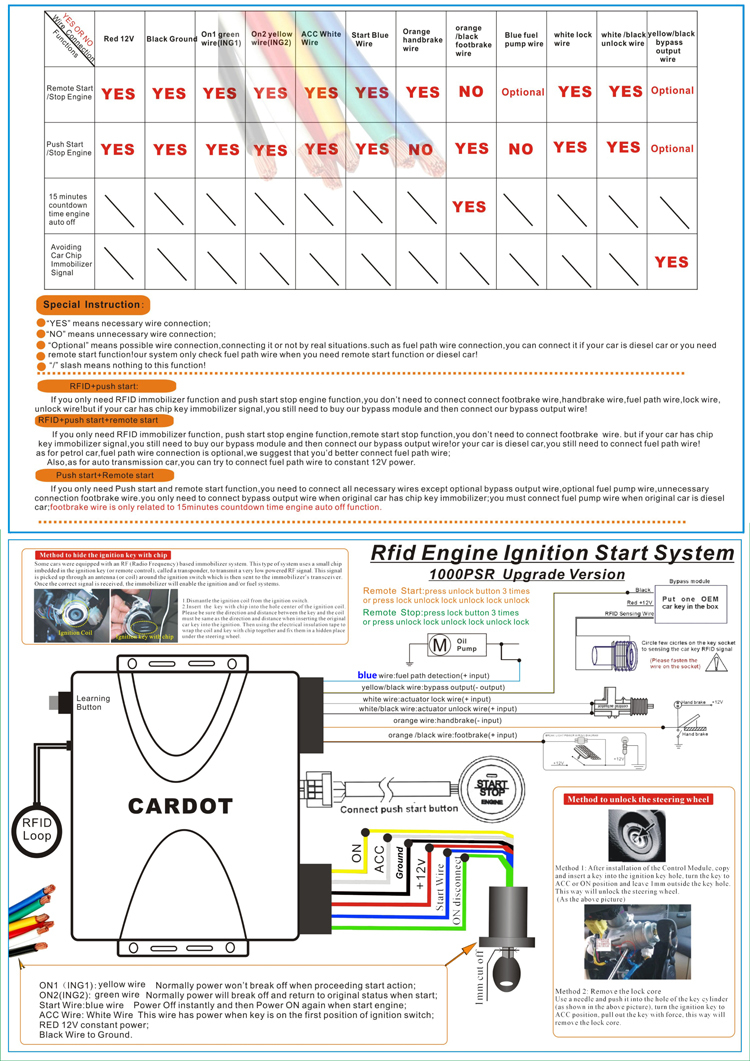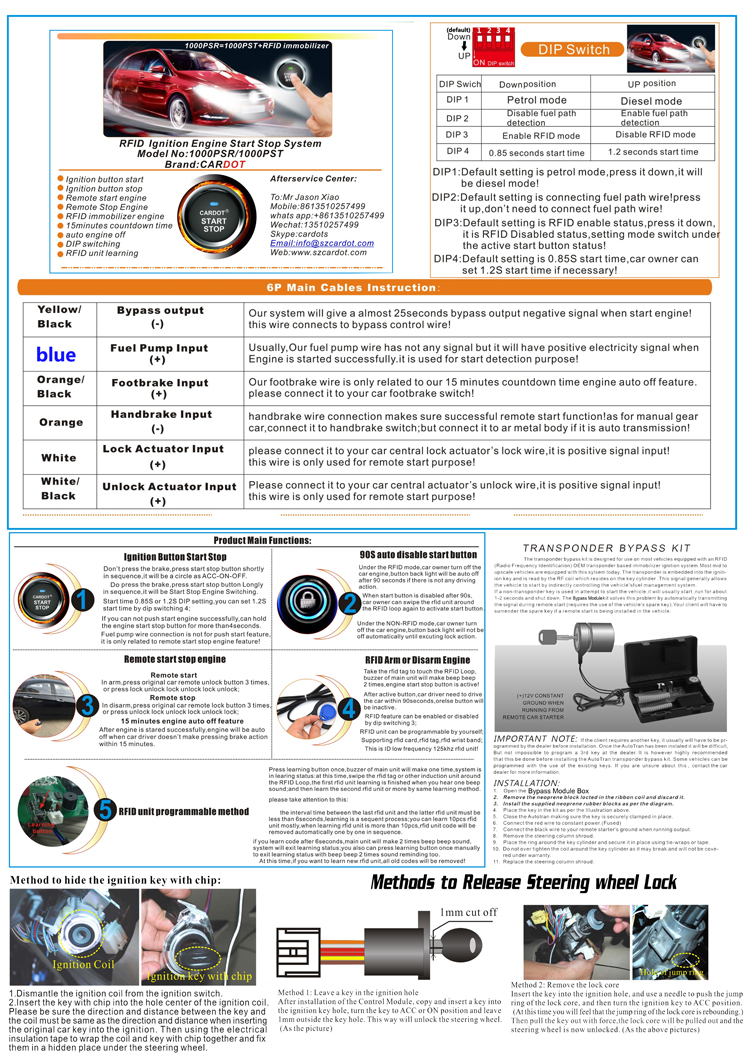 Cardot company:
About CARDOT