Universal CARDOT Remote Start Stop System for key ignition cars
Regular price

$39.50 USD

Sale price

$29.50 USD

Unit price

per
Cost Effective bluetooth digital key single start stop kit,
it fits all key start cars!
Hot selling Model!
Model No:1000PST-BT

why do you choose this product:
1. Cost effective, the price is less than $29.5!
2. BT digital Key lock or unlock car door!
3. Supporting diesel,LPG, gasoline vehicles!
4. Control the car through BT digital key app!
5. Keep key start even if remote start!
6. Working with all aftermarket car alarm system.

Product Standard Compositions:

1PC Main Unit,1PC Start Stop Button,1PC Bluetooth Module,1PC StartCable,1PC Main Cable,1PC Color Box.
FAQ:
My car is key start?i can buy cardot push button start stop kit?
My car has not remote start,it can add remote start to my car?
I can keep key start but add remote start?
Answer:
please buy cardot bluetooth start stop kit,adding remote start stop function to your car,also adding blutooth lock unlock,bluetooth start stop engine.
Also you can use key start like before,you still can use cardot remote start function.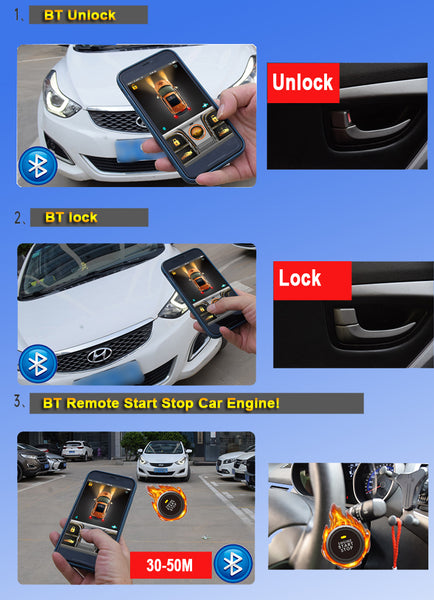 Share